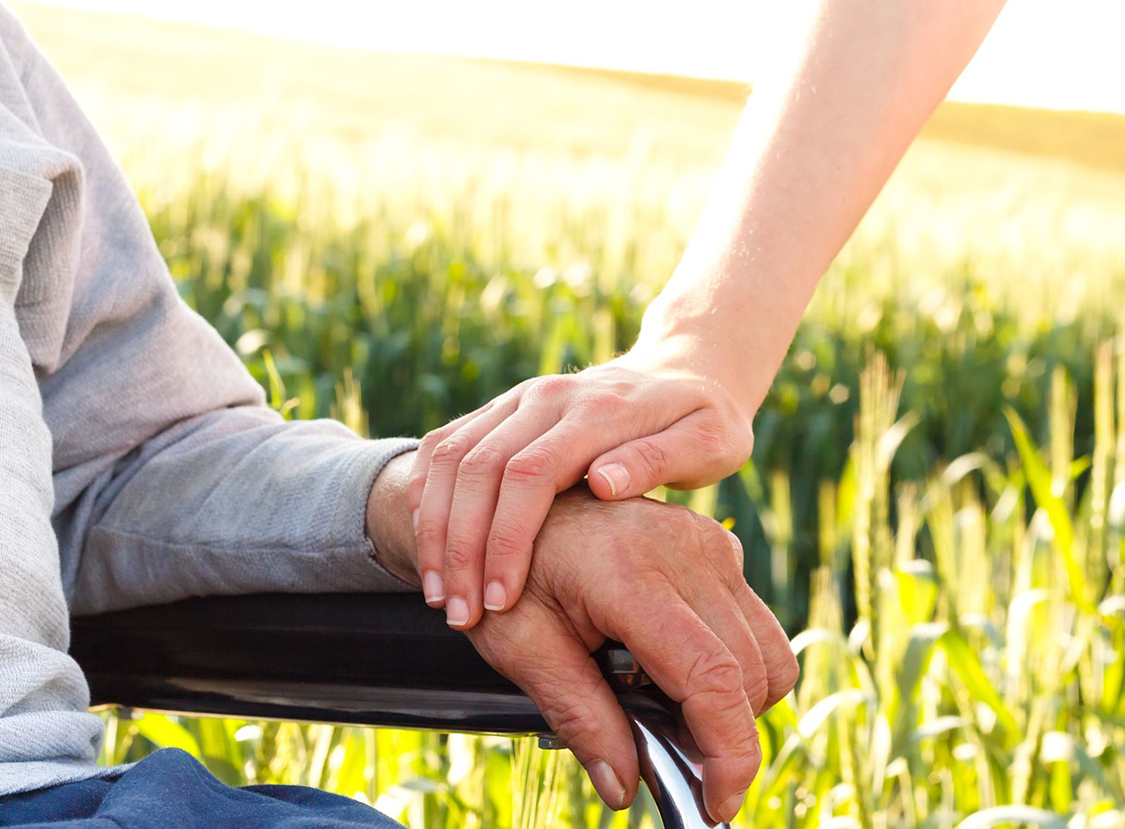 Taking care of a mentally ill person brings unique challenges as mental health issues vary greatly depending on the level of severity and causes.  Severe mental health issues like depression are less common and pose more challenges.
Taking care of a mentally ill patient needs understanding about the mild problems which comes with experience. The problems can be dealt with proper understanding and support.
So, how to take care of a mentally ill patient? Following are some efficient ways to do that.  
 People suffering from mental disorders do not communicate very well. Some patients are not motivated to communicate while others lack the confidence to speak what they have to. These patients hallucinate as well and their communication is affected greatly.
To help such a person communicate you need to spend enough time with him or her. Giving them enough time means you accept their disorder and are there to listen to them because mentally ill patients feel a disconnect with friends, family and the world.
It's very important for them to express and one must not interrupt their view or opinion. You may have known the person from before, but remember they are going through a trauma of mental disorder and to help them you need to build a unique bond with the patients by listening to what they have to say.
Appropriate diagnosis of the disease:
 If you are caring for a mentally ill patient then it is not necessary that they have taken medical advice or getting the right diagnosis. You must not diagnose the mental health issues on your own. It should be done with the help of a psychiatrist and other healthcare professionals depending on the condition of the patient.
Medical history, list of symptoms, etc. need to be collected to conduct definitive tests. You would also be asked to describe the experience of their illness as a carer.  After this, a doctor will provide a mental health care plan which can help you take care of the patient in a systematic and proper manner.
Get a second opinion in case the person with the mental disorder is not happy with the initial diagnosis.
Going with the patient to doctors and taking care of medications:
If the patient agrees, a carer can accompany the patient for doctor's appointments. You can also talk about the treatment and medications with the doctor, find out ways to support the patient at home and get general information about the illness. The doctor must also provide you with the information on your role as it is your right as a carer. The doctor must answer any questions you have and refer you to care support services in case it is needed.
Medicines help to reduce the symptoms of mental disorders and these should be given on time to the patient. It should be taken on the same time every day to work effectively. A carer should track the medication, take side effects seriously, and keep an eye on how the person behaves and what has changed in the behavior of the patient.
Stating the limits and sharing the responsibility:
When you take care of a mentally ill patient you must state about the things you will do and what you cannot do. If you are not prepared to do something then you must clear it with the person suffering from mental disorder. You need to be firm about your decision and in case you feel that it is too much then sharing the responsibility with someone will be a better idea.
Many mentally ill patients qualify for the government benefits and a special needs trust lawyer have the experience of working with mental illness clients. They can help in obtaining and maintaining the government benefits like medical insurance, supplemental security income, housing subsidies, etc.

The process and provisions is complex, therefore, special needs trust lawyers can help in eradicating the errors which can impact the future benefits. Hiring a special needs lawyer can assist in managing the funds and proceed with settlements professionally.
Checklist of an effective carer:
Here is a small checklist of an effective carer
Firstly, the carer must ensure that the condition is diagnosed properly
A carer must establish and communicate well with the professional support network
Look after yourself and find ways to support your own needs
Check for any danger signals and take appropriate measures for that or understand how to respond in an effective way to such dangers
Get proper information on how to behave well with the patient and what to expect
Make a list of important information, like a telephone number to call in an emergency, safety plan if the personal risk to suicide, any information you think is serious, and several other things.
Keeping these things in mind will help the carer to take care of the person suffering from the mental disorder in a proper and efficient way.