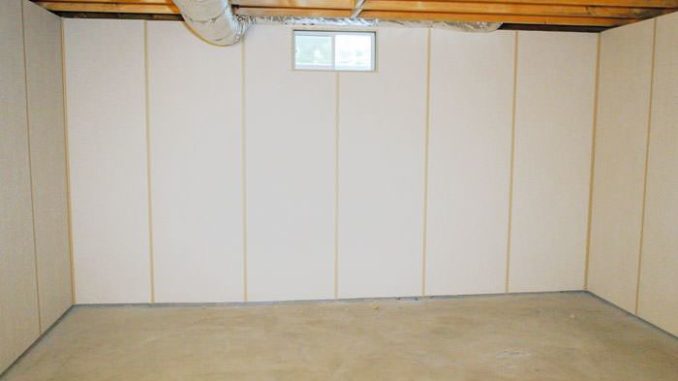 Insulation helps to keep the temperature of the house at normal levels. It will neither gain nor lose the excess amount of heat. Insulation is important on ceilings and then on the walls. Thanks to the PVC ceiling panels that are well insulated to keep the temperature right. It also adds décor to your space.
Why insulation is important in your home?
A lot of homes in Canada lack proper insulation and it costs a lot to the homeowners because the energy bills exceed like anything. If the home is properly insulated then you do not need excessive energy to keep the house warm in winter and cold in summer. You save a lot of money because your house becomes energy efficient with insulation. Thus, many make use of PVC building materials to construct the house so it is properly insulated.
Ways to insulate your wall and ceilings:
Insulating your walls and ceilings is the first step to make your home super comfortable. Things that you need to keep in mind before insulating your ceilings and walls are:
Make sure that installation is as clear and accessible because you need to move around and access all the necessary areas so everything should be in reach. You will also need something strong on which you can stand. You can also consider standing or walking on the plywood sheet.

You will require some tools to perform the process of insulation. You should have a putty knife, hammer, tape measure, gun, utility knife, pole, rake, a lightweight stapler, etc. that will help you make this job easy. Also, make sure not to open the package of batting outside the project area because it has a tendency to expand.
Now we will discuss the method to install the Plastic panels for ceilings and walls in a proper way.
First, you will have to install a layer of vapor barrier in a continuous manner over the sealing and then seal it using a tape. You must leave at least 6" overlap over the joints.
Second, You should have proper venting and must install the rafter vents or ridge vents. It will help in circulating the air so the mold doesn't grow.
Third, When you are installing the batting then make sure you push it flush between the rafters and don't forget to use separate pieces where the rafters and collar beams will meet, else you will end up with some type of hard to fill gaps.
Fourth, For the electrical areas wherever possible, you should slide the batts under the wires. Keep it away from the exhaust fans, chimneys, vents and other objects that emit heat or light the fixtures. You should also check the local building codes for proper information on this.
This is a simple process which you need to follow while insulating the walls. Remember, PVC panels are the best insulating materials for walls and ceilings. You don't have to take a lot of pain while installing them. PVC panels are highly efficient as these improve the beauty of your space. You can DIY without any inconvenience and save your time and money as this is the most cost-effective solution to insulate your home.
Reputed PVC panel suppliers make sure to mention some tips on installing the panels. They guide the users in a systematic and organized way. So, you can also check that when you consider investing in the PVC panels for insulating your house.
Benefits of using PVC:
PVC is the best insulating material because it comes at a fair price. You don't need to be extravagant when it comes to insulating your homes in a stylish way. These are very easy to clean as well as they have a waterproof finish. It is sure to please your guests and visitors. PVC is used for many different applications. It is used by the business owners to enhance the appeal of their office. The best thing is, you can remove the ceilings whenever you want and use it in a different room or property as per your choice.
Reputed companies offer high-quality Panels that have a right click and lock system and which is quick and easy to install. PVC will create a smooth and seamless appearance that will look great for users. As it has a waterproof finish, cleaning it is extremely simple. You just need to wipe the finish to clean the dirt or grime.  It is also ideal for moist and damp environments.
So, there are many benefits of installing the PVC insulated panels in your home. Without spending a lot of money you can enjoy living in a beautiful and comfortable home.