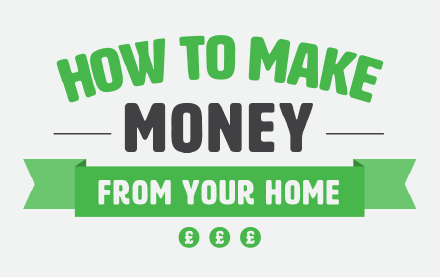 Earning legitimate extra income as a freelance writer may seem like an impossible task to many, but it is not so difficult as it seems. You can find writing work online and sustain yourself properly.
Many believe that if you have a great profile on freelance writing websites like Upwork and Freelancer it is easy to get work. It is true that those writers who have established their name on these websites get work easily, but it is not the only way. Those who are talented struggle to get work on these websites especially as a beginner because employers want to hire those who have established a profile, good ratings from clients, etc. Such a situation becomes frustrating for new writers.
I was sailing in the same boat, but then I found something promising and now I am working happily as a freelance writer. You can also live life on your own terms and make money writing from home.
I will be completely transparent with you and share some proven strategies that I applied to succeed as a writer.
1) A killer LinkedIn profile:
There are more than 400 million professionals registered on LinkedIn. It is a very popular social networking website for professionals where you need to work a little hard to make an interesting profile. Then connect with professionals, make contacts and join groups. Be active on these groups and take part in discussions. Also post something daily on LinkedIn so people know you are active on the channel.
Upload a good profile photo, put the specialty in the headline so it is easy for people to search for you. For example, you can choose a headline like freelance SEO copywriter, freelance academic writer, Freelance content writer, and strategist, etc.
Take your time to write a compelling summary and add your industry expertise smartly. Add links and images to your work in the experience section.
Ask your clients or former supervisors for good recommendations and ask them to endorse you for your skills.
Join professional groups like freelance content writing jobs, freelance ghost-writing jobs, etc.  In these groups, you will find those looking for freelance writers and can find legitimate ways to earn extra income here.  Read their posts and discuss activities in the group. Some people will post directly if they are looking for a freelancer. Speak to them on message or give them your contact details in comments and you will be able to find work easily. This really helped me to get work.  Also, search for freelance jobs in the search section and apply everywhere. Do not hesitate to apply because you never know who would love to hire you.
2) Writers.Work worked incredibly for me: This platform helped me write and craft my articles for many clients. I could find work except for many other things. I got a client in a few days of initial signup. I paid the fee and took lifetime membership here as this platform is not free. You just need to pay one time to get a lifetime membership.
Firstly, you must update your resume. Mention the links of your writing samples. Make sure the samples are appealing and attractive. Your resume must reflect your writing skills and abilities. Take time to organize your resume professionally.
On Writers.Work  you will find many other platforms to apply for writing jobs. As a beginner, you will get a chance to find paid work and you will find legit ways to make money online on this platform.
Last, but not the least, never give up. There are many other ways to make money online from writing, but these ways worked for me like anything. You can try these ways and always ask yourself that whether you want to work from home and love this type of work or not. If the answer is yes, then simply put your efforts and in a few months, you will see amazing results.