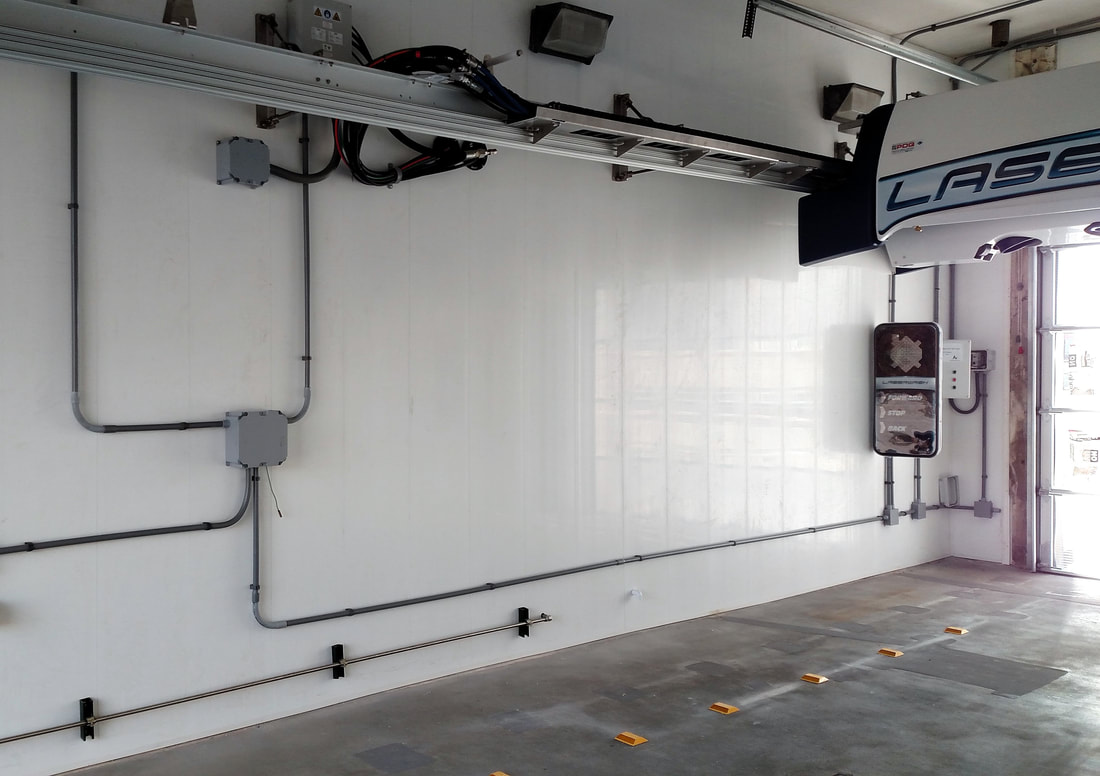 An aspiring entrepreneur running a car wash business can benefit greatly from installing car wash panels as it is a cost-effective solution. You can save greatly on the construction cost.
These panels are the most valuable innovations in the car wash industry. With the use of plastic panels, one can make their car wash area look more spectacular and creative. It can be designed beautifully with these panels and add a positive appeal to the car wash area.
So, if you want your customers to have a positive experience when they visit your car wash premises then using car wash panels can be quite beneficial. It will help you construct your car wash space in the budget. Let's check some of the benefits of using these panels to construct your car wash area.
Add a unique touch to your car wash area:
If you use high-quality plastic panels for ceilings and add some color to the walls, it can offer a unique look to the wash area. You can easily combine the complete design of your building and equipment creatively. There is an end number of bright colors available which can be custom manufactured as per the required length which will also reduce material waste and installation time.
Create a welcoming environment for your customers
Car wash industry is extremely competitive and owners seek different ways to attract customers. Females will not feel secure in a dark and dirty wash environment, therefore, using the panels is a great way to keep the ambiance bright and colorful of the wash area.
Easy to clean and reduce noise levels
It is easy to clean the car wash panels. The PVC finish looks new and bright for years to come. It also reduces the noise level and controls the temperature fluctuations. Insulated PVC helps to maintain the temperature level.
No need to pay extravagantly:
You will save a lot on car wash construction cost. You would need to build different areas like self-service bay where car owners can wash their cars on their own, waiting area for those who will wait for their car to be washed by your employees, payment counter and much more. The customer waiting area needs to be designed well and you can control the cost by designing the space using  PVC panels. These panels add a spectacular touch to any space and look very graceful.
Choose elegant wall panels
You can choose elegant interior plastic wall paneling in different colors and textures. Its hygienic and durable. It is also fire resistant, sound resistant, moisture resistant, has heat and sound insulation, looks very graceful, and can last for a long time. These panels create a stunning effect and it can be used for any room in a safe way.
It can be installed very easily and you do not need an expert to do the installation job. It can be managed easily even by not very experienced masters. The damaged part of the structure can also be replaced easily. The manual handling process will not be troublesome for the worker. The DIY experts will not face any challenges when it comes to installing plastic wall panels.
Using these wash panels as a finishing material will help to avoid initial problems like wall alignment, removal of the old plaster, wallpaper, and paint. Moreover, you do not need special skills or higher qualifications to install the wall panels. Wall panels also offer good sound insulation and do not need special care. You simply need to clean them once a month with some detergent and a damp cloth. Replacement of damaged components is very important and it can be done very easily. These wall panels have a long life and are highly durable. So, install them easily and save on the car wash construction cost.