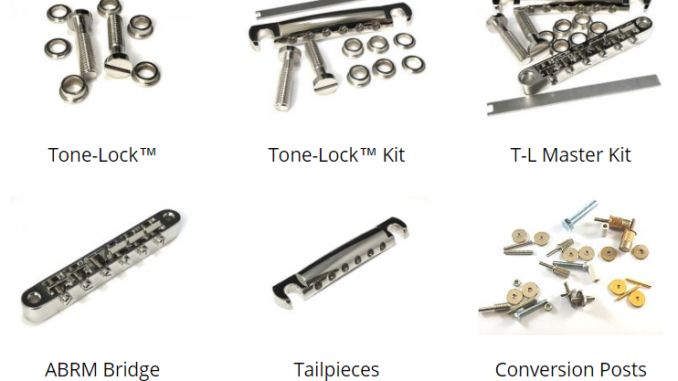 One of the most iconic guitars is from Epiphone. Epiphone is a reliable and reputed American instrument manufacturer.  Many people purchase their guitars from Epiphone because they make the best quality instruments which work for years.
You may have an Epiphone guitar and use it for your professional music shows as well. However, with everyday use, the need of replacing the parts for Epiphone guitars will be required depending on the use.
Here are some parts of the guitar which also includes the parts of a guitar neck that you can purchase when these wear out, break or need replacement. To choose the guitar parts wisely you need to have knowledge about the guitar parts and how they function. So, let's check a few of these parts, their function and learn about how and when you can replace them.
Tuning machines:
Tuning machines have a system that comprises of shafts and gears and just like the clutch of your car does after some time, the tuners of guitars also wear out. There is a lot of stress and tension which tuning machines have to go through. That's the reason these need to be changed. With the help of wooden screws tuning machines are screwed into the headstock of the guitar, so in case the gear is stripped or worn out then you need to replace it. If more than one tuner is giving an issue then you should replace the complete set.
You must check that the replacement machines has its screws in the same place just like the original one because you don't want to drill new holes in the headstock. So, check the supplier who offers original parts online and if you face any problem matching the holes of your new machine to the existing one then take the guitar to a nearby repair shop.
Strap Pins and neck screws:
Strap pins are the small buttons which keep the strap in place so you can hang the guitar on your shoulder. Usually, ordinary wooden screws are used to attach the strap pins to a guitar. These get loose. Same is with the guitar neck screws which holds the neck joint in a proper way and supports the guitar with its shape.
You can tighten the screws with a screwdriver or carry the guitar to the repair person, but if you want high-quality screws, then do purchase it from an authentic seller online.
Guitar Bridge springs:
If you own an electric guitar that has no whammy bar then the bridge will fix to the guitar body directly. This type of set up is called as a fixed bridge and if there is a whammy bar then the guitar has a floating bridge.  With the help of string tension and metal springs, a floating bridge stays in place. These springs need to be purchased if the spring becomes loose. Some people do like a loose bridge as well. This depends on the convenience of the player.
Well, if the spring loses tension because of the wear and tear and you find your guitar is out of tune when you try to use a whammy bar then it is time to replace the springs. You should change all of them at one go so they wear evenly. You can hook these springs on little hooks and using an aid of pliers and some tugging it will be easy to pop them off. To increase the tension in springs you can also tighten the screws on the plate also known as the claw. Using the right quality spring will help you get your Epiphone guitar in smooth condition.
Get best quality guitar parts from a known supplier only:
There are many other guitar parts like guitar saddle screws, tuning pegs, etc. which needs to be replaced from time to time because of the wear and tear. Replacing these parts will keep your guitar in a playable condition else it may not sound very soothing to ears.
You will also face problems while playing it. Therefore, replacing the strings, saddle, bridge pins, etc. of the guitar with time is a necessary step, but never go for cheap stuff. Always buy authentic genuine Epiphone parts online or from a physical store from a well-known supplier. Purchasing online is easy as you can see the reviews, quality, the price of the guitar parts. You will also find it easy to order from the convenience of your home.
You should go for Epiphone parts only if you have an Epiphone guitar to get the right match of the piece which has to be replaced. So, take care of these things and order from an authentic seller to get well-constructed parts of your Epiphone guitar that you can change.