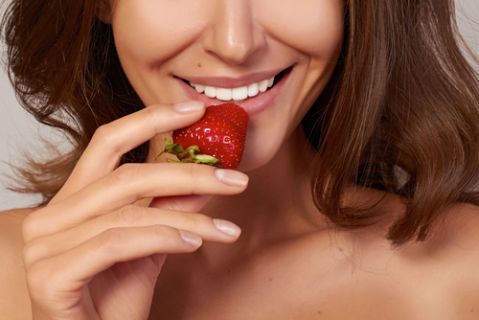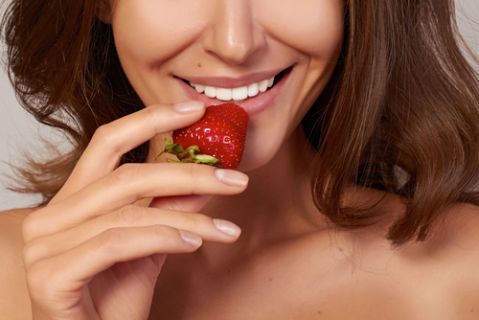 With the use of chemical products gathering pace in the healthcare sector, it has become the need of the hour to use natural products for maintaining the health. The chemical used in the products has affected the health of individuals adversely and therefore when it comes to oral health and hygiene, one must think about it seriously. If you don't have healthy teeth you can't chew well, can face many dental problems like enamel loss, cavities, etc. and most importantly, you will not be able to smile confidently.  So, why risk your dental health?
The following section focuses on certain natural methods and products which will help you manage your oral hygiene explicitly. It will strengthen your teeth and also keep them white. Little issues like cavities, plaque buildup or bad breath problems will not be a concern as well.  Those who are already fed up with the use of commercial products can go through this dental guide for attaining healthy teeth naturally.
Your dental guide to get healthy teeth naturally:
Toothbrush use: Everyone must take care that they do not overuse their toothbrushes. Do not delay switching to a new brush once you see that the older one has worn out. One can get over with the conventional plastic bristle toothbrushes and choose BPA-free nylon like charcoal infused brushes. You can go for a more natural approach which involves using a brush with castor bean oil bristles. This is one of the first and foremost approaches in the natural dental care process which would ensure a set of healthy teeth.
Oil swishing or oil pulling: Swishing of cold-pressed oil for certain time in the mouth prior to brushing can have amazing impacts on the teeth and improve overall oral hygiene. It is perfect for teeth whitening naturally. The swishing of the oil helps in removing the toxins from the mouth. One can choose coconut oil, sesame oil or even olive oil for this purpose.
When you wake up take 1 to 2 tbsp of oil and swish for ten minutes. You can also rub your teeth with the oil for making them look whiter. Make sure you don't eat or drink anything before you do this. Then spit the oil and rinse. Brush your teeth as normal and do this 3 to 5 times per week. Secondly, If you have gingivitis then oil pulling can decrease plaque. Oil pulling with sesame oil is effective to reduce oral malodor as well.
Activated charcoal powder: People can always choose natural methods to maintain the health of their teeth. They can invest in the best charcoal teeth whitener which is 100 percent natural and organic. The activated charcoal powder is one of the most promising products in the market. The benefits of charcoal are scientifically proven and it works on the adsorption technique which causes no harm.
Take some charcoal powder and brush your teeth with it. Then brush your teeth with non-fluoride toothpaste. Do this twice daily. After a few weeks, your teeth will appear whiter, your gums will be healthier, there will be no bad breath and no cavities. The results will surprise you. For best results choose the best charcoal teeth whitener Australia made by a reputed company so you get good results at the end of the day.
Flossing: Flossing should be a part of your everyday routine and studies suggest that flossing reduces the chances of plaque as well as tooth decay. Flossing even reduces gum inflammation. Natural floss like Cocofloss or Loofah floss can be quite helpful to get healthy white teeth easily.
Regular dental visits: One of the essential things to get healthy gums and teeth is to visit your dentist regularly. Your dental practitioner can alarm you about the care you need to take for your teeth and also inform you about the signs of severe diseases. You will be well acquainted with different teeth problems and take necessary precautions if required.
This dental guide can prove to be highly beneficial in maintaining healthy teeth naturally.  The best part about all these ways is that it is easy to follow. These are natural methods and have nil side effects. So, go on and make wise decisions for maintaining your oral hygiene.
Now is the time to maintain your sparkling smile throughout the year naturally.