Mehndi is a traditional part of deeply rooted Indian culture. It is one of the most popular ways in which Indian women choose to design their hands and bring out the traditional style. Being intricately associated with the customs and traditions of Indian culture, festivals and ceremonial functions, mehndi has gained a lot of importance even in the age of modern make up kits and other accessories that caters to an Indian woman's looks.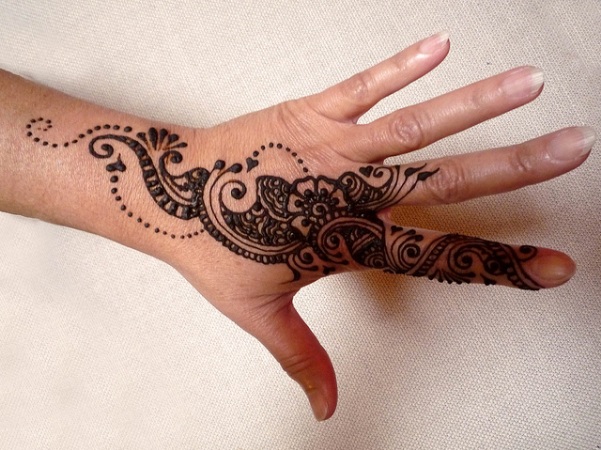 Tattoo – But a Unique One:
Simply put, mehndi can be defined best if it can be chosen to be described as something like a temporary tattoo. Now tattoos as a part of a region's culture is not unheard of. But what makes mehndi so different from all others is that it is not at all a permanent tattoo or marking. It is temporary and fades away with time and women can apply new mehndi designs again according to their fancy.
Added to that, while all tattoos have more or less some harmful side effects, mehndi has none. On the other hand, mehndi is potentially a healer. This art form is applied on hands in the form of a paste. When the paste dries up, it is washed off and markings of it are left behind – giving rise to a design. This paste is made mainly from an herb called henna which has a great significance in Ayurveda. This herb and thereby, the paste has great healing properties when it comes to skin on hands.
Mehndi – The Perfect Companion for Indian Women:
Indian women are known for their extreme levels of hard work. They are excellent in every field. They can manage home, raise children, and look after guests. They can also fly planes, run multi- national companies and even rule the nation. When so much is in their hands, it is important their hands stay healthy and look beautiful. Mehndi is a wonderful way to ensure all of these aspects and also encourages the preservation and advancement of a major cultural heritage of India.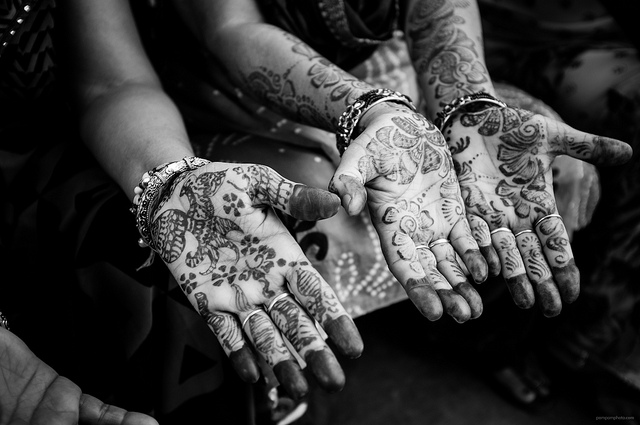 Mehndi as an Occasion:
Although mehndi is actually a part of Indian festival and rituals, it itself has grown into a big occasion itself. Often people are seen to reserve one full day (or more or less of it) just for applying wedding mehndi designs. Mehndi is mainly a rite during marriages and on that auspicious day, relatives and friends gather around to apply mehndi on the bride to be's hand. Thus, it is the reason for a mini festival itself and has a good incentive for being so.
Basically, mehndi is applied mainly by family members, relatives and friends. But has anyone given it a thought that there are very slim chances of people from friends and family circle to be an expert in the art of drawing mehndi designs? As a matter of fact, it is highly probable that the answer would be no. One fine day, you would discover that your close friend is getting married and she has a mehndi design better than yours – far better in fact – and everyone is praising that. Such a difference can also happen with you if you give a thought to newer horizons and opt for professional mehndi designs.
The Power of a Professional Mehndi Artist:
Since mehndi is rapidly evolving into something big, many artists have found themselves an entirely new field of work. And this work is no less than interesting! If you are living in and around Kolkata and is obviously interested in procuring professional help from highly acclaimed and nearby artists, either for your wedding or your near and dear ones' then look no further. Professionals can really turn things around for you since they have education and proper training and practice a lot before applying practical designs. Their hands have been adapted to perfection.


Collection of Designs:
New mehndi art are getting added each day. Mehndi designers have come up with some of the best bridal mehndi designs which are gaining popularity fast. We are quite reputed for their bridal mehndi designs are will be the best choice if you are looking for something extraordinary.